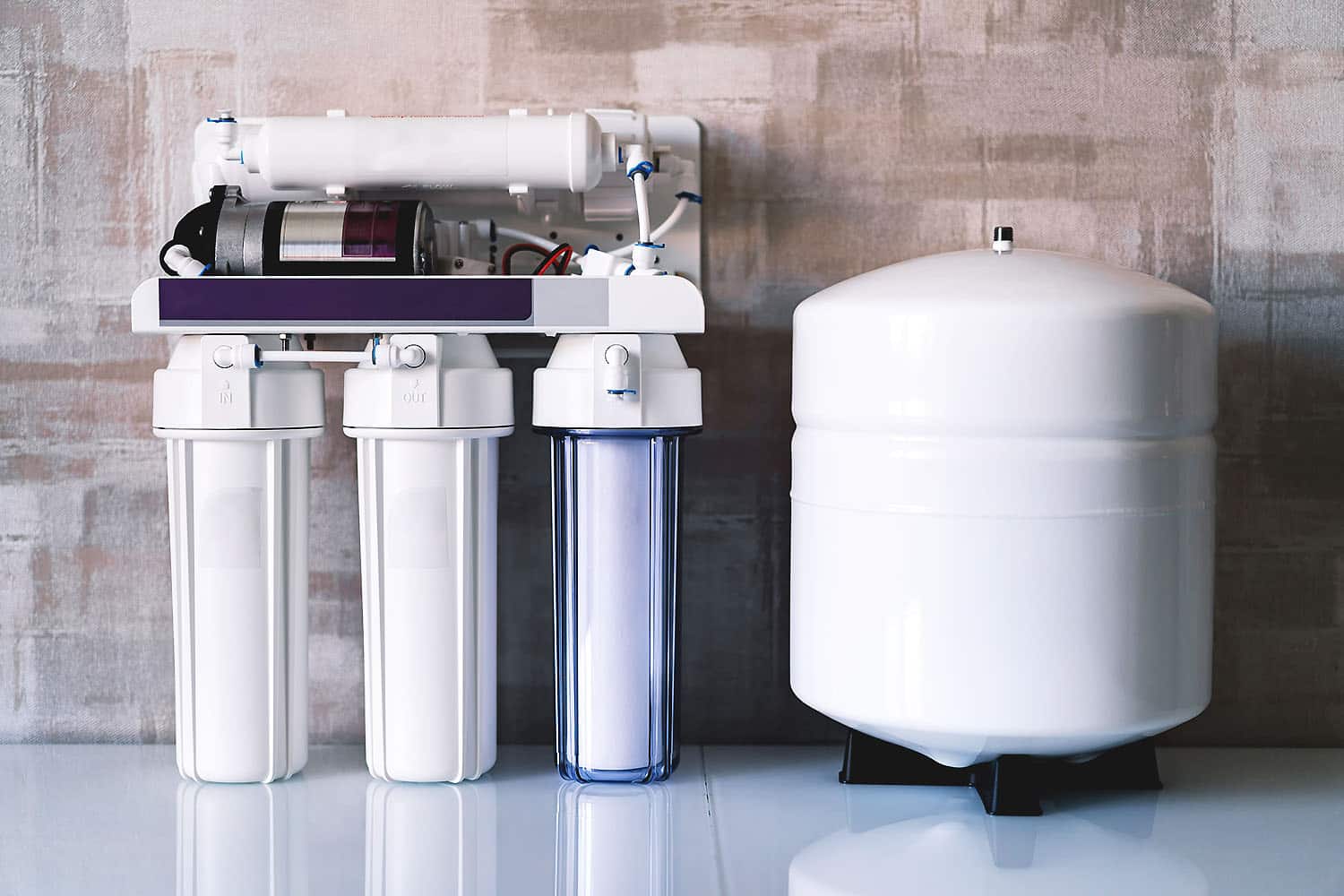 Water Filter Systems & RO System Installation
Arizonians know more than anyone about the diminishing quality of today's water supply. With water treatment systems such as a premium water filtration system and reverse osmosis system, you can have premium water quality for the whole family. Phillips Plumbing Solutions can provide you with one of our water filter systems, or can install one that you provide to us. Let our plumbers handle your Reverse Osmosis Water Filter installation, repair, or maintenance for your home. Read more about these systems below:
What is a Reverse Osmosis System and How Does It Work?
Reverse Osmosis is a process by which water molecules are forced by your household water pressure through a semi-permeable membrane. Contaminants are rinsed to the drain while your high-quality, filtered water is stored in a holding tank.
Reverse Osmosis is the most efficient and cost-effective way to provide your family with high-quality drinking water. It can remove up to 99% of lead, rust, pesticides, chlorine (taste and odor) and over 80 other additional contaminants.
The Science of How Our ProSeries RO Filter Works
Reverse Osmosis systems do not need electricity, only water pressure. These systems push water straight from the tap through a membrane and filter system that remove the impurities to get clean drinking water. The pressure forces water molecules through and leaves behind any solid molecules, like salt, chemicals, and debris.
What is a Whole House Filtration System and How Does It Work?
A whole house filtration system is a point of entry (POE) water filter that treats water where the main water line enters your home. This ensures that every area where the water flows (such as sinks, showers, dishwashers, washing machine) is filtered and clean. After a whole house filter system installation, the water that is filtered through is significantly lowered of harmful contaminants such as chlorine (taste and odor), heavy metals, pesticides, and more.
Our Whole House Filter System offers five levels of water filtration. The Clack Backwash Control Valve is high quality and reliable, comes fully programmed, and ready for installation. Automatic, high efficiency, reduces waste water by 30%, and with a battery backup, you won't lose programming.
Contact Phillips Plumbing Solutions to receive a free quote.

Nextdoor

Google

Yelp