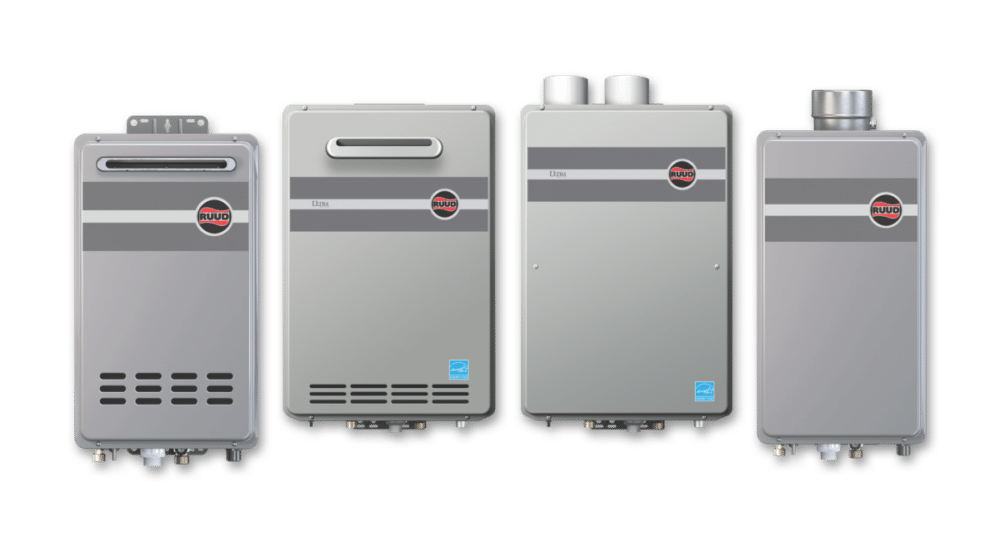 Tankless Water Heater Installation & Repair
Tankless Water Heaters are a great way to invest in your home! Our Residential Plumbers are qualified to handle your Tankless Water Heater Installation and Maintenance. All of our warrantied Tankless Water Heaters are energy-efficient to help save you money and also provide an unlimited supply of hot water. You'll fall in love with its compact design created to save space. All of our Residential Tankless Water Heaters offer precise temperature control. The inbuilt system will display easy-to-read maintenance codes for self diagnosing.
Have you already purchased a tankless water heater? We are happy to install that for you! Contact our office to get a free quote.
Tankless Water Heater vs. Traditional Water Heater
Many hesitate to choose a Tankless Water Heater over a traditional water heater because the cost upfront is higher. However, there are many significant benefits of a tankless water heater vs. storage tank water heaters that you should consider, as the cost in the long run will actually save you money. Here's some things you should know:
Tankless Water Heaters are energy efficient. Depending on the daily gallon usage, you can save 8-34% more energy efficiency than storage tank water heaters.

Tankless Water Heaters have a lifespan of 20-30 years, while traditional water heaters have a lifespan of 10-15 years.
How Long Do Tankless Water Heaters Last?
Tankless Water Heater Lifespan all depends on the brand, quality, and proper yearly maintenance. On average, tankless water heaters can last around 20 years.
How Much is a Tankless Water Heater Installed?
The cost of a tankless water heater installed will depend on which water heater you choose, the size of your house, and the quality of your water. We can go over the different options we have of residential tankless water heaters and discuss the size of your home. If you are providing your own tankless water heater, we will review which one you purchased and can give you a quote after we get more information.

Nextdoor

Google

Yelp